Quadlytics Inc.
Philosophy
Sensing & Analytics for Future & Empowerment
We offer long-lasting and truly wearable sensor technology together
with real-time physiological signal analytics to realize dynamic and
predictive informative services, thus supporting safety and security of individuals and society.
Service
Business
"Heartful services":  predictive offerings for health, safety, and security
Our unique strengths allows for richly-detailed heart rate variability analytics that tracks autonomic system
We are a rare group of experts that can offer accurate predictive services in a mobile package
Through our unique predictive offerings we want to contribute to modern health, safety & security needs
Our service model is based on Data Platform where HRV data accumulate.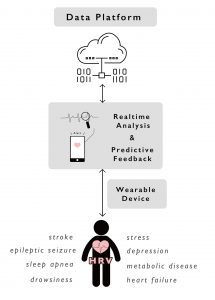 Technologies
We use the Heart rate variability (HRV), which is controlled by cardiac autonic neurons,
directly reflect autonomic nervous system(ANS) functioning.
We are accumulating HRV data across various (patho) physiological and psychological states
to refine descrimination powers
Our unique strength, "SAFE"
Wearable
medical-grade sensor
Multi-day continuous
analysis
Predictive feedback
offering response time
Smartphone-enabled
mobile apps
→Enable early intervention and self-management by offering these strength above
Mobile Apps with algorithms based on continuous and real-time analytics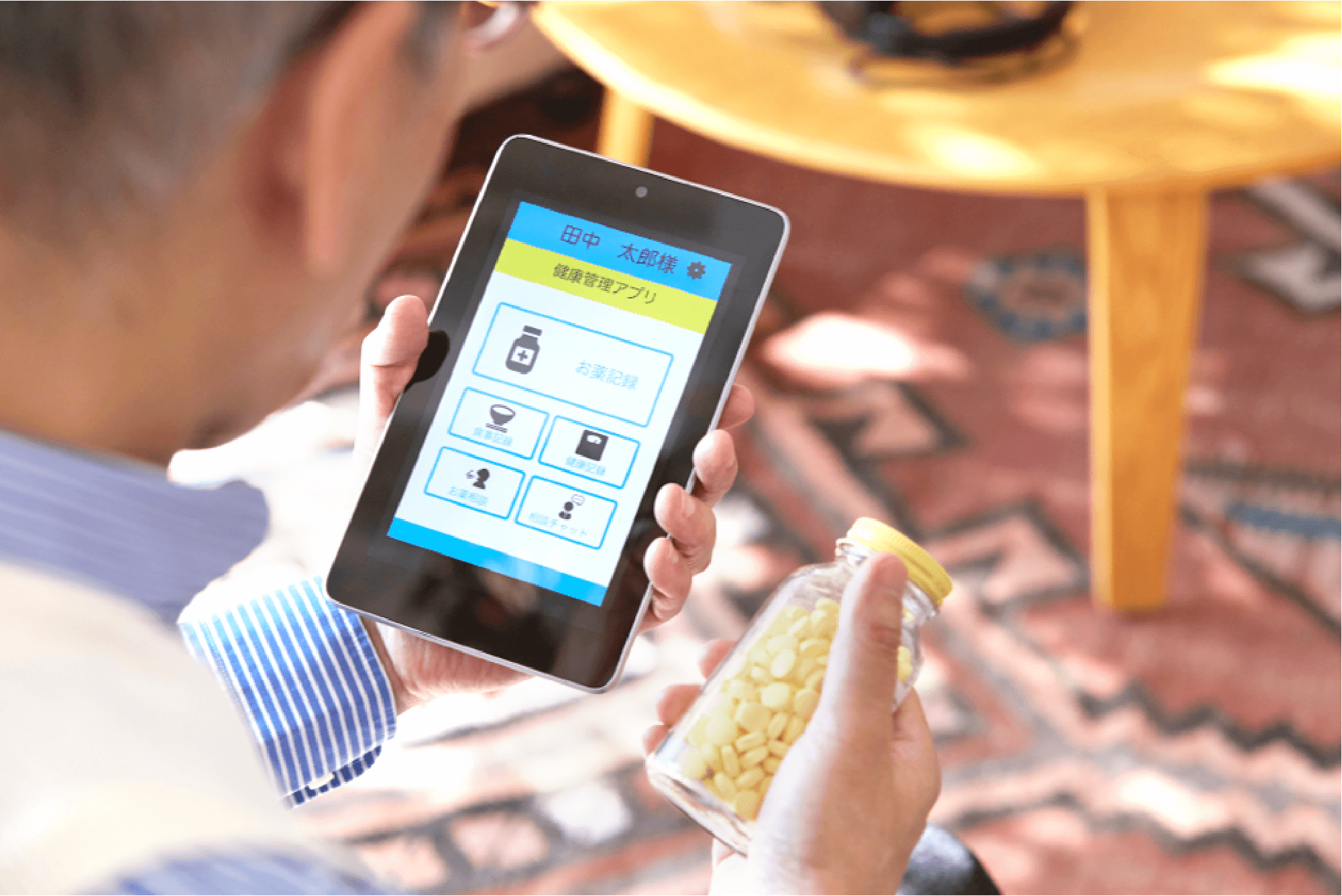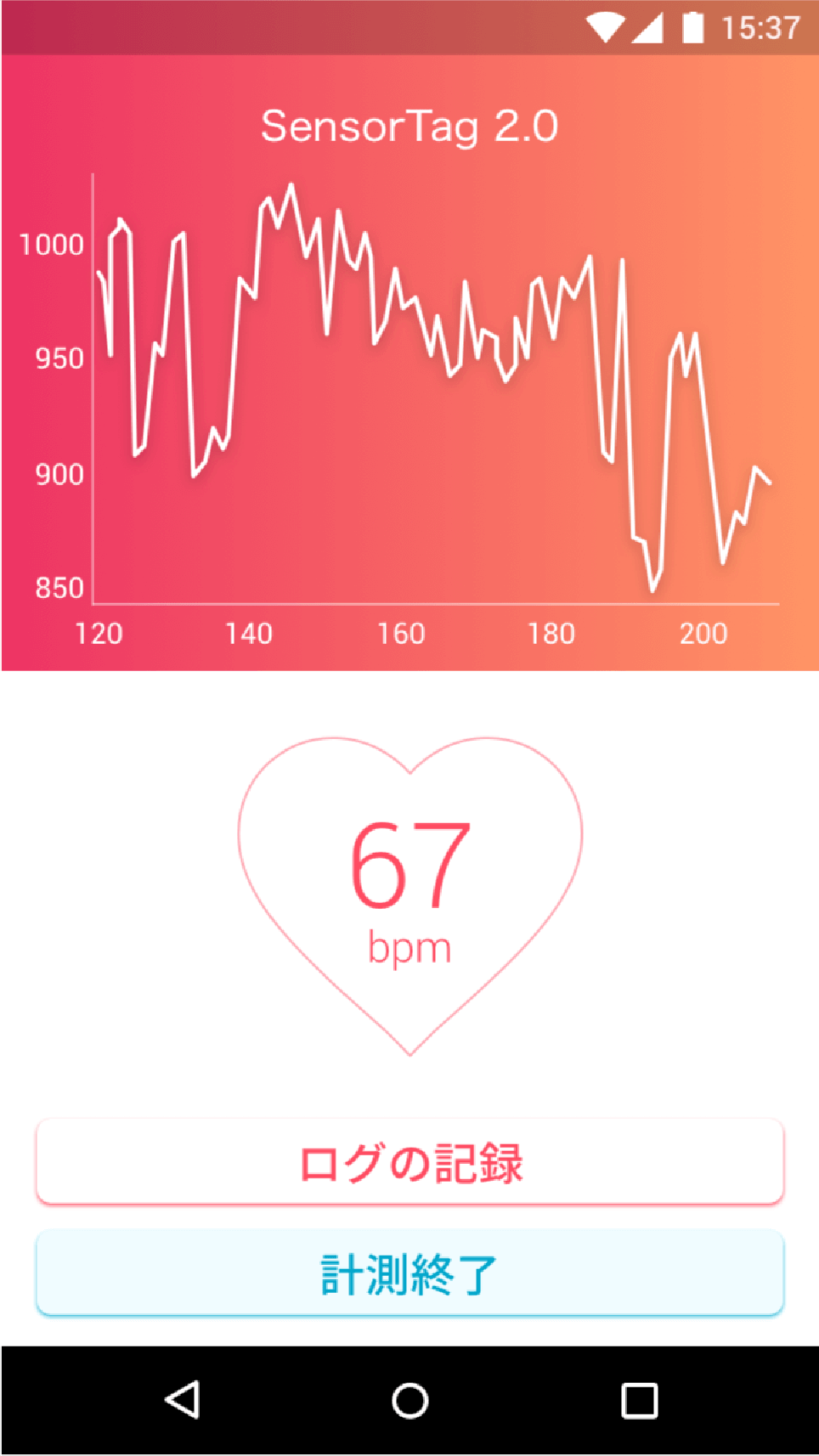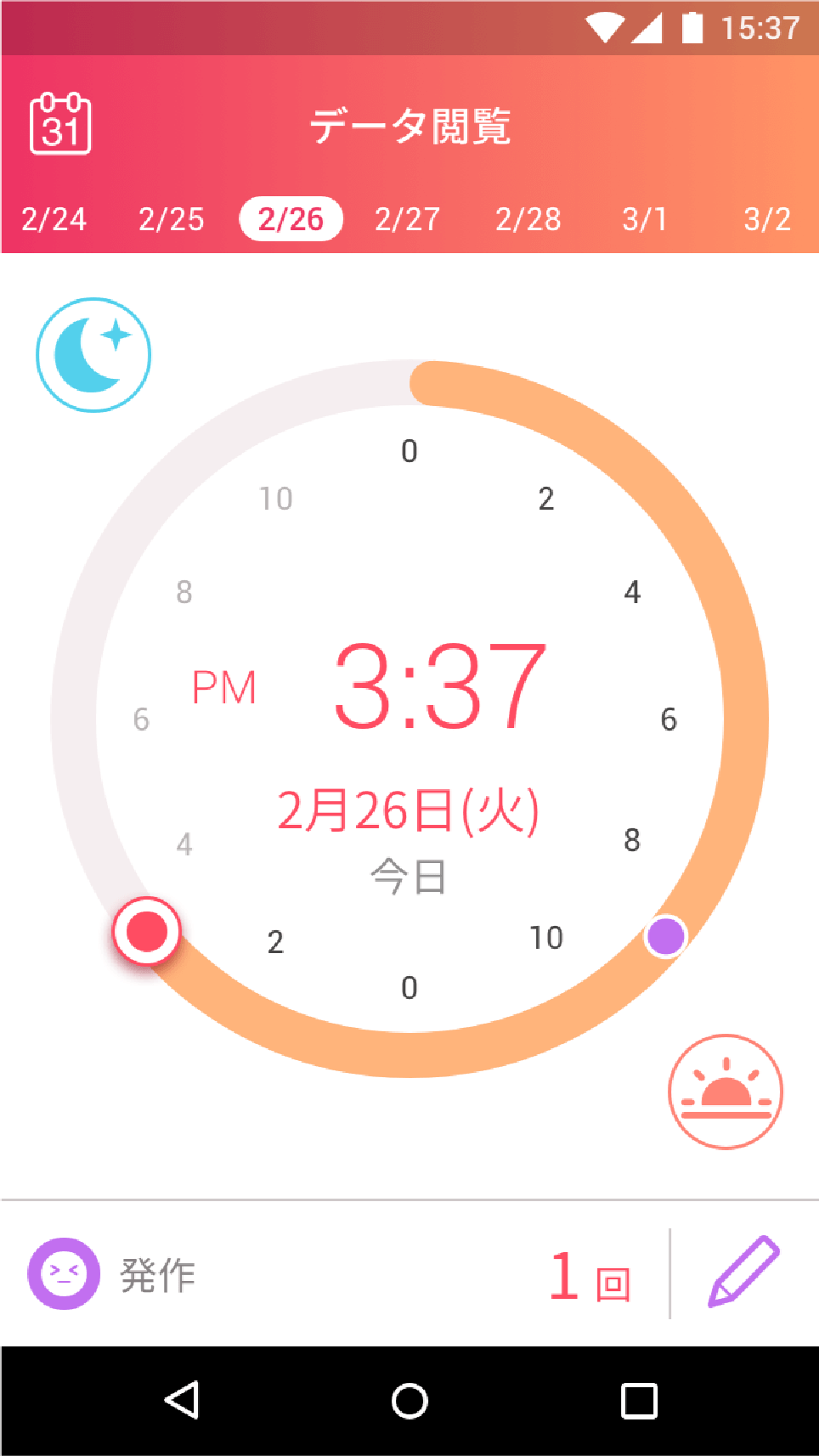 Screen images of apps while continuous and real-time analytics
Research
Our technologies are based on several basic researches
from mainly Kyoto university and Kumamoto university,
which company's staffs have been conducted.
Background of our research
Our beginning is that we want to solve problems driven by epilepsy seizure
by using our high quality technologies.
Epilepsy is a common neurological disease that affects people of all ages. Approximately 30% of
epileptic patients cannot achieve seizure control even if they are treated with the best available medications.
Seizures associated with convulsion and/or loss of consciousness can causes serious injuries not only to patients themselves but also to people around them. Furthermore, uncontrolled seizures are a risk factor for sudden unexpected death in epilepsy (SUDEP). A seizure prediction technology can greatly benefit patients by allowing self-control to avoid medical, physical, and psychosocial harms.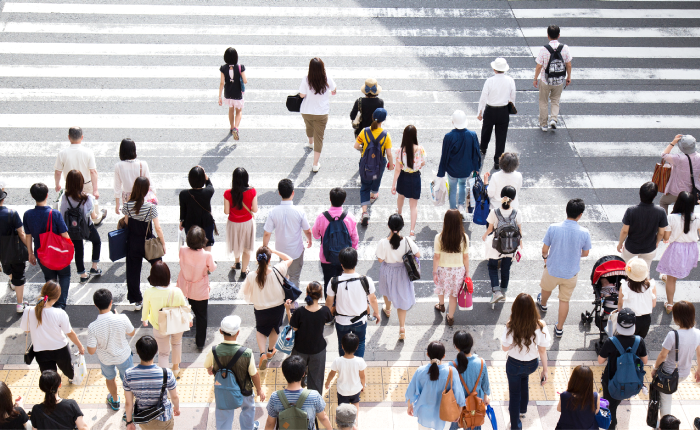 Our core technologies – AI informatics and biomedical sensors – were originally built in Kyoto University and Kumamoto University, respectively. Through their joint efforts our technologies, most prominent of which is epileptic seizure prediction, have come to fruition. We conduct collaborative research with specialist facilities all around the country.
Company
Name
Quadlytics Inc.
Established
February 9th, 2018
Capital
3million
Address

 431-503 Komusubitanacho, Nakagyo-ku, Kyoto 604-8223 Japan

Chief Executive
Officer
Kohei Hayashi
Board Member
Koichi Fujiwara
Toshitaka Yamakawa
Tets Nagamoto
Our business
-Medical device research and development
-Software development
-Consulting service in data-analysis, machine learning, and medical services
Access
431-503 Komusubitanacho, Nakagyo-ku, Kyoto 604-8223 Japan
TEL. +81−75−606−5077

Member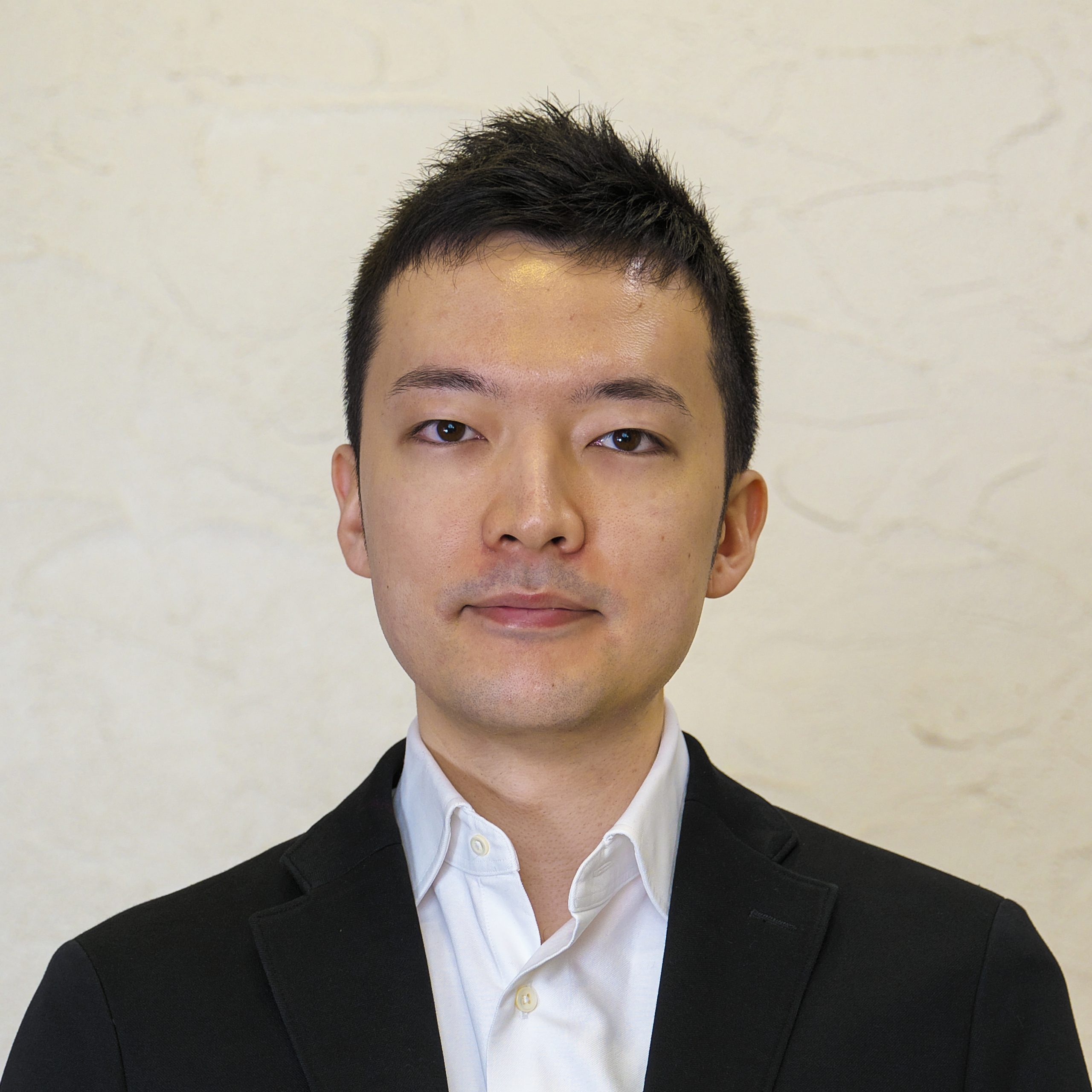 Chief Executive Officer
Kohei Hayashi
PROFILE
Career

Formerly Nomura Research Institute & University of Tokyo Graduate School of Medicine

Role

Service design, implementation and collaboration for individuals and organizations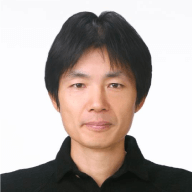 Chief Operating Officer
Manabu Kano
PROFILE
Career

Professor, Kyoto UniversityGraduate School of Informatics

Role

Process design for dynamic parallel data storage and individual feedback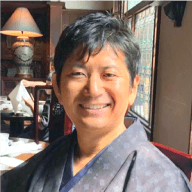 Chief Analytics Officer
Koichi Fujiwara
PROFILE
Career

Assistant Professor, Nagoya UniversityFaculty of Engineering
Profile detail here

Role

Dynamic analytics and machine learning knowhow applied to continuous physiological data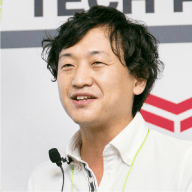 Chief Development Officer
Toshitaka Yamakawa
PROFILE
Career

Assistant Professor, Kumamoto University Faculty of Engineering

Role

Medical-grade sensor technology truly wearable continuously for multiple days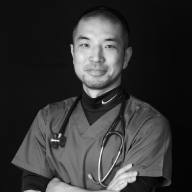 Chief Strategy Officer
Tets Nagamoto
PROFILE
Career

CHARTAE ConsultingLLC.;formerly Accenture, Deloitte & Kyoto University School of Medicine

Role

Strategy formulation across medical, clinical, regulatory, IP, and business domains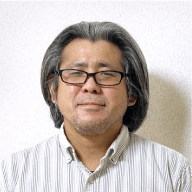 HEAD/Chief Engineer, Regulatory Affairs
Daisuke Nakano
PROFILE
Career

Formerly Sharp, Sysmex, Konica Minolta & Kyoto University Graduate School of Engineering

Role

Global healthcare and privacy regulations-compliant clinical infromatics implementation
Chief Engineer, R&D Department
Kentaro Hori
PROFILE
Career

Formerly NTT West & Kyushu University Graduate School of Information Science and Electrical Engineering

Role

Robust IT infrastructure design and implementation enabling cross-organizational interaction
Recruit
We're not recruiting at the moment.
Inquiry